Every soul on this planet is equal to the next and it is when we feel disconnected we lose the reality of who we truly are. Global Soul is an energy portal to assist with raising global consciousness through its Chi Jewellery, Consciousness Meditations, Divine Messages, Soul Wisdom and Truth, Mindfulness and Gatherings.
My passion is to empower and support you on your awakening journey in this lifetime, for you to break free from the conditioning and mental abuse of the limiting beliefs that we can hold about ourselves. When we set our selves free, and follow our heart... life changes. It is possible to experience unlimited peace, love and bliss when we open our hearts.
Each Soul on this planet is valuable and I believe that children of this world need our support more than ever. Humanity is currently at crisis point and the children are our future and we, the elders must invest in their wellbeing for them to bring peace into this world.
I pledge to build strong relationships with children's charities globally, to work closely with them and support them with a proportion of my profits. My dream is to start my own childrens foundation, that teaches children the art of soul connection through meditation, to empower them to know their Divine truth, to be strong in the knowing that they are Divine energy and love. This is one of the greatest gifts that we as humanity can give them.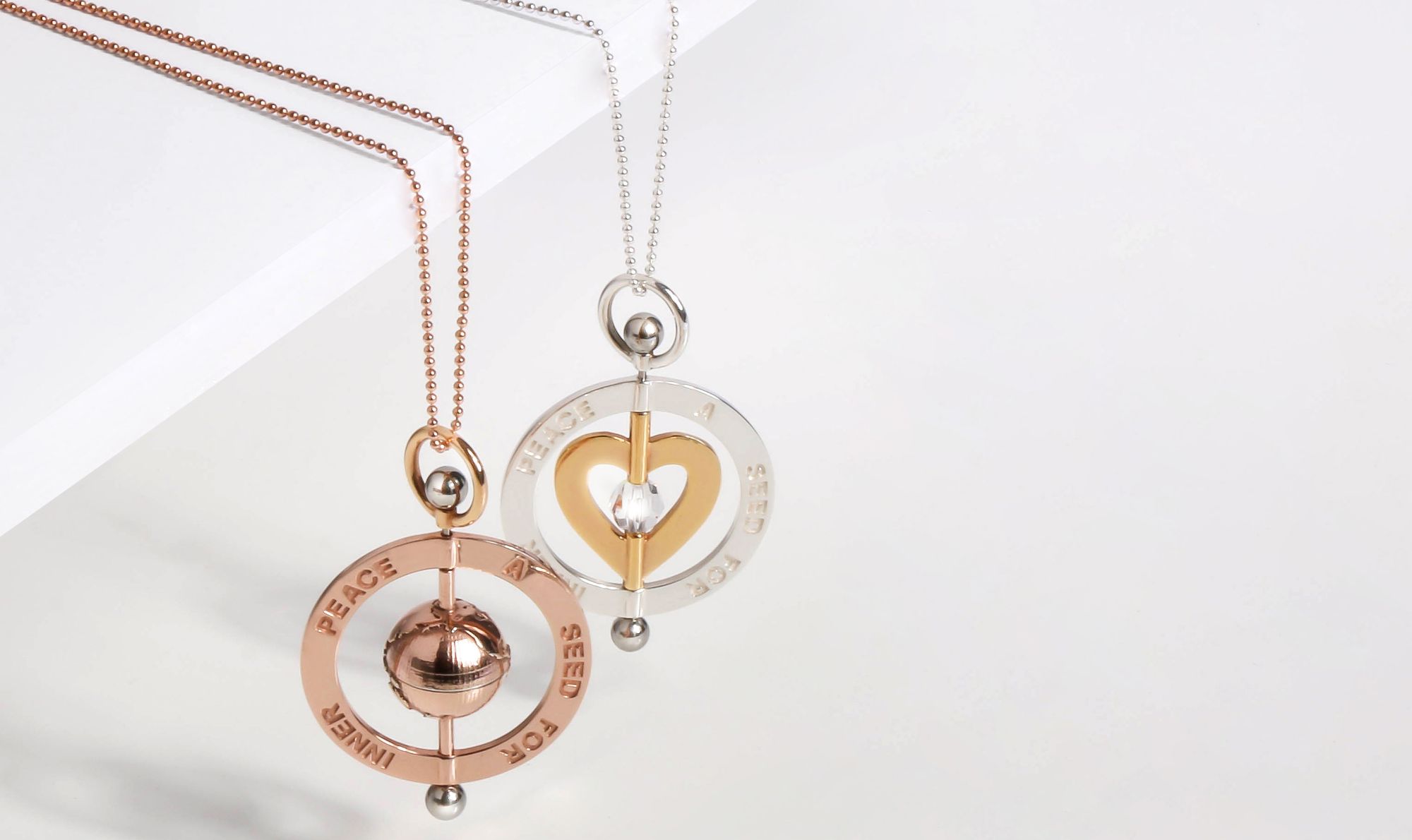 GlobalSoul is based in the Birmingham, United Kingdom and each of our designs are created and made with love by carefully chosen silversmiths. We choose our suppliers based on their ethical values and if they don't match ours then there's no partnership.
Sterling Silver is carefully sourced along with using a local and reputable company who supplies the Rose Gold Plate service. Only pure genuine Swarovski Elements are used along with genuine semi-precious crystals.
NO children are used in our making process and all assembly is done within the company.
Each piece of Global Soul Jewellery is kept with high energy crystals before shipment and we recommend that you do the same with your pieces.
GlobalSoul is proud to be a member of the NAJ the governing body for the jewellery industry. JLK is the personal assay mark for GlobalSoul and is marked at the Birmingham Assay Office.
We consciously choose our packaging to support our enviroment. To have our jewellery pouches made by small communities from recycled fabric so they can build their own future for sustainable living.
It is my intention to keep our prices real by selling online so that we can support the charities the best way that we can.